Big Data and the Internet of Everything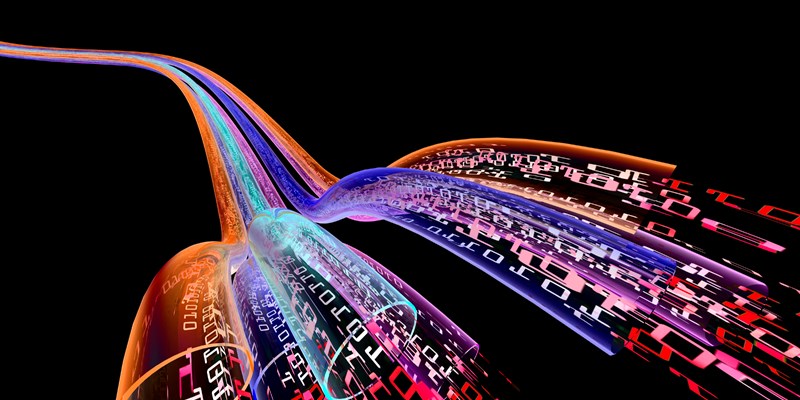 I recently spoke about the Internet of Things and Big Data at a healthcare summit in Vancouver. Well, let's be honest and call it what it really is - the Internet of Everything. From the rubber ducky in your child's bathtub to your smart tea kettle, the array of connected devices on the market today seems almost limitless.
Big data is becoming more prominent in the health sector. We've got smart hospital beds, artificial intelligence tools for diabetes management, connected spoons and forks for Parkinson patients, and even a digital pill!
Take for example the new Scripps Research Institute smartphone app. It can calculate your risk of heart disease by using data from home DNA kits. Kits from companies such as 23andMe, AncestryDNA, and others have become incredibly popular. But there are privacy concerns with genotyping. This is why my office, the Alberta Privacy Commissioner's Office, and the Office of the Privacy Commissioner of Canada released a guidance document about direct-to-consumer genetic testing.
My office has been involved in the Big Data/Internet of Things conversation for many years. We work with industry and public bodies to ensure that this brave new world of connected everything is also privacy protective and safe for citizens. It is a matter of doing things the right way, for the right reasons.
The BC government's Data Innovation Program is an example of a research project that takes the right approach. The program builds on the efforts of Population Data BC, or POPData, who work with the Ministry of Health to provide privacy protective access to academic researchers. It is designed to provide a secure environment for data scientists, analysts and researchers in government and academia to access and generate insights from high value de-identified data from across the public sector.
Research and analysis in the Data Innovation Program will only use linked, de- identified data in a highly secure research environment. There will be other safeguards, too: only anonymized, non-personal information will ever leave the secure environment. This program is about population-level research and analysis, never individual-level decisions.
Both privacy and security have been considered at all stages of the program's design and build. For instance, even though the data is de-identified it is still protected as though it is personal information. These privacy and security measures will not compromise the efforts of researchers.
My office was consulted on the Data Innovation Centre's Privacy Impact Assessment. In addition to the security measures I've already mentioned, the Data Innovation Program will ensure compliance through third party certification and the appointment of a Chief Privacy and Security Officer. This individual is responsible for ensuring that best practices are continuously followed. This is how we can properly conduct research in a privacy sensitive way.
We can't forecast how technology will evolve in the future. But we can predict with certainty that Big Data and the "Internet of Everything" will continue to dominate our discussions. As you navigate your way between rubber ducks and digital pills, my office is here to help.
This blog was edited and condensed from a speech Acting Commissioner McArthur presented to the IoT/Big Data Healthcare Summit on November 29, 2017.
To read the full speech, click here.