The secret's out... privacy is good business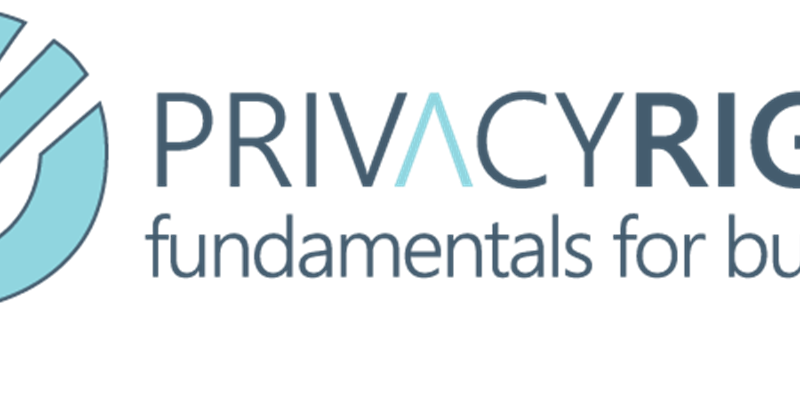 The secret's out… privacy is good business. And to help you and your organization get on board, we are launching PrivacyRight, a series of educational tools for BC organizations that will help you understand your obligations under the Personal Information Protection Act (PIPA).
Do you provide goods or services to British Columbians? If so, collecting personal information is likely part of your everyday business operations. But did you know there is privacy legislation specifically designed for organizations in the private sector?
Here's where we can help. For a sneak peek of what PrivacyRight will offer, we asked Information and Privacy Commissioner Michael McEvoy to share some of his thoughts about the new initiative.
First of all, what is PrivacyRight?
PrivacyRight is a unique program we created for BC organizations, with an eye to the needs of small businesses. It's a comprehensive suite of user-friendly webinars, animated pop-up videos, and podcasts. We will release a new set of educational products each month, based on different privacy-related themes. 
Why did you decide to launch this initiative?
We heard from organizations that they wanted more basic information about PIPA. At the same time, British Columbians are saying they value privacy protective businesses. People today are much more aware—and concerned—about their privacy rights. So, we're launching PrivacyRight to help both organizations and individuals. It's also of note that PIPA turns 15 this year, and this seemed like a meaningful way to mark the milestone.
What can people expect from PrivacyRight?
All of our PrivacyRight products are easy to use, fun, and educational. They are designed to educate in an entertaining way and not be preachy. The animated webinars range in length from four to 15 minutes. Each one walks viewers through a specific topic, such as privacy management programs, privacy policies, and security safeguards.
The animated pop-up videos offer bite-sized learning opportunities. Over the course of four episodes viewers will follow Joan as she goes to a routine dentist visit, and the various types of personal information collected along the way.
The podcasts are fun, and just a little bit different. They're like an old time radio story. In them, we plan to present fictional stories based on our files on themes that affect private organizations in BC.
Why did you choose this multi-facetted approach?
We've published traditional guidance documents for more than 20 years, and it was time to try something different! With this project, we decided to take advantage of some great new digital tools. Everyone learns differently, so we wanted to provide different ways to learn about PIPA.
If you could offer one piece of advice to organizations, what would it be?
Nowadays, pretty much every organization is in the data business, whether they realize it or not. Almost all organizations collect and use information about their employees, customers, clients, members, and patients. It's the most valuable asset in your possession. Protect it properly, and you'll earn their trust and loyalty.
INFO:
Click here to view our introductory webinar, "Basic obligations under PIPA." 
Subscribe to our updates by registering here.
And be sure to check back here on March 7, when we officially launch PrivacyRight!