Technology's influence on your vote: A timely podcast that has our attention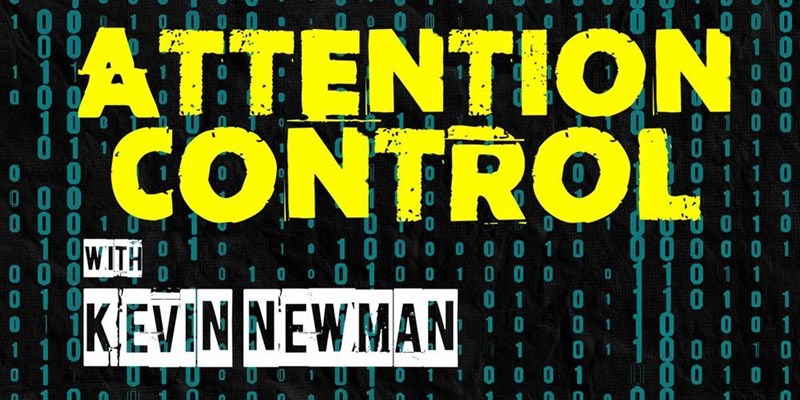 What data do political parties have on us and how are they using it? What impact does social media have on the democratic process? How can we stay accurately informed amid the onslaught of "fake news"?
With the October 21st federal election looming, these questions about the use of technology to influence people's vote are vitally important and one podcast is bringing strong investigative journalism to bear in an effort to answer them.
Launched in August and timed to coincide with the run-up to the election, Attention Control with Kevin Newman aims to serve as a "one-stop 'citizens' guide' to navigating the intersection of technology, democracy and your vote." The podcast, hosted by journalist and former news anchor Kevin Newman, is a project of the Max Bell School of Public Policy at McGill University.
Information and Privacy Commissioner Michael McEvoy is featured in the second episode of the podcast, Rooftops, radio waves & your health data, and in the sixth and most recent episode, "The data on us".
In "The data on us", Commissioner McEvoy discusses the OIPC's investigation into political parties' use of data as well as BC's unique status as the only province in the country where political parties fall under privacy laws.
The Commissioner told the podcast's BC correspondent, Vancouver-based investigative journalist Francesca Fionda, that such safeguards are urgently needed to counteract some of the questionable data collection practices covered in "Attention Control".
"Citizens have the right to have control over the information they impart to political parties and have some control over how it is used," he said on the podcast. "It's also really important just generally having rules at a time when people have a lot of skepticism and questions about the democratic process."
Attention Control website with links to all episodes: https://www.attentioncontrolpod.com/