Follow-up Report 23-04: Left untreated: Security gaps in BC's public health database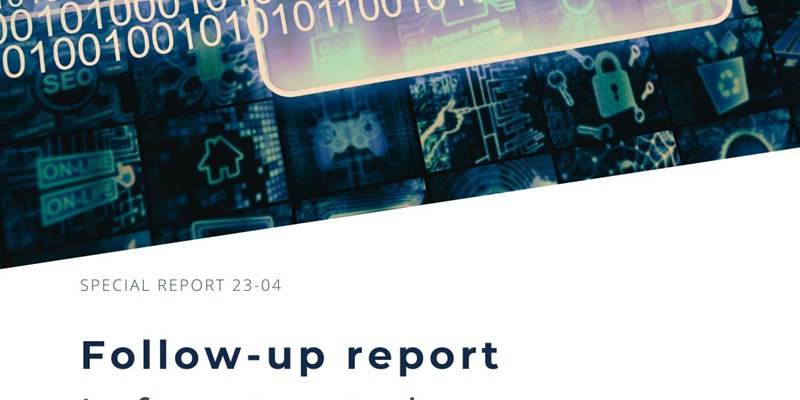 The Provincial Health Services Authority (PHSA) is the body charged with operating the Provincial Public Health Information System (referred to in this report as the System) and ensuring the appropriateness of the System's privacy and security protections. During the initial investigation, the Office of the Information and Privacy Commissioner for British Columbia (OIPC) found that given the volume and sensitivity of personal information in the System, the PHSA did not have adequate safeguards in place to properly protect the personal information within the System.
Six months after the release of the report, the OIPC began reviewing the PHSA's implementation of the recommendations. As this report details, the PHSA has taken positive steps to address the recommendations. Two matters have now been fully implemented with the PHSA continuing implementation work to ensure the balance of the recommendations are addressed so that the province's health system is properly secure and protected.
To view the full report: https://www.oipc.bc.ca/special-reports/3854
To read the news release: https://www.oipc.bc.ca/news-releases/3855
To view a video on the report: https://youtu.be/AmJUdqCDI-E 
To view an overview of the report: http://oipc.bc.ca/media/17553/panorama-follow-up-overview-sheet.pdf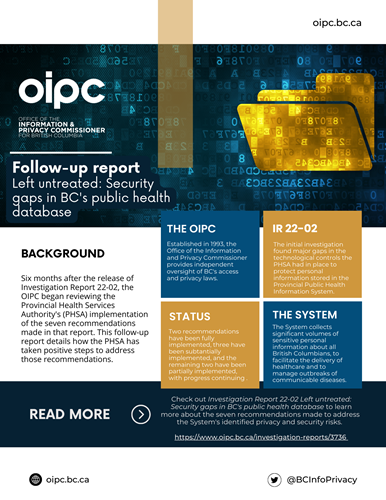 Message from the Commissioner