Building Bridges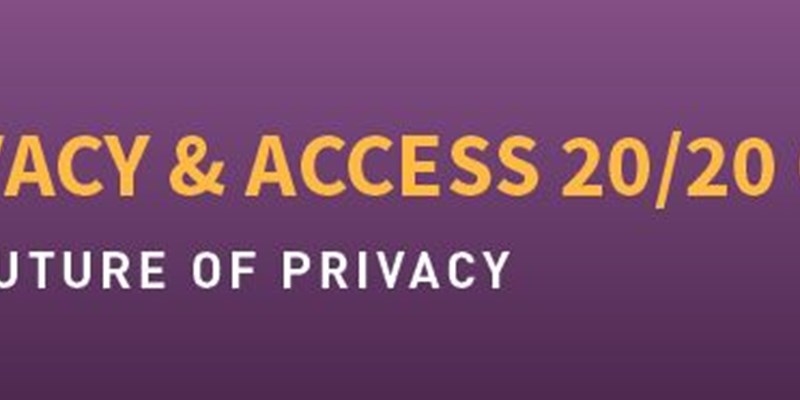 Last week, my office was proud to host an important conference in Vancouver called Privacy and Access 20/20: The Future of Privacy.  The conference sessions were thought-provoking, timely and prescient.
As I looked back on the two days we spent together in Vancouver, some key themes emerged.
The first, by a long shot, was the breath-taking pace of technological change.  From robotics, the connected car, and wearable technologies to cyber-bullying, privacy and innovations, and genetics, one thing became crystal clear to conference attendees: we need to ensure that the privacy conversation keeps up with the technology.  Not an easy challenge.
The second theme that dominated the conference was the globalization of privacy. The privacy issues we face in British Columbia are the same issues that are being dealt with across Canada and around the world.  Big data, the Right to be Forgotten, data localization and data sovereignty, cloud computing, and how to manage privacy in the age of the Internet. Just as data flows across our borders, so do the issues. There is much to be learned from and much to be shared with our colleagues from around the world, and that exchange of information flowed freely at the conference.
The third theme was law reform. On the first day of the conference, we heard from federal Commissioner Daniel Therrien, who spoke eloquently about Bill C-51, appropriate thresholds for information-sharing, and the need for independent oversight.  On day two, former Premier of Newfoundland and Labrador Clyde Wells took to the podium to speak about the progressive reforms to privacy and access to information in his part of the country. 
We also spoke about the review of B.C.'s Freedom of Information and Protection of Privacy Act, which is now underway. I appeared before the Committee this morning to provide recommendations needed to evolve our law and ensure meaningful privacy protection in the digital age.  
The final theme that flowed throughout the conference concerned the need for transparent and ethical privacy practices – protocols that show respect for the privacy and security of our personal information, that gain or maintain the trust and confidence of citizens and consumers. We heard about the desire to maintain control over our own personal information – and about how we can empower and enable our children to be responsible digital citizens.
Respectful discussions took place on panels, during keynote addresses, around refreshment tables, and in hallways at this conference. There were conversations between academics and government, regulators and the private sector, and civil society and front-line privacy practitioners. 
Over those two days in Vancouver, we convened a meeting that created a bridge for important conversations… a bridge that leads to a place where all voices are heard.  And that's what this conference was really about.