Your Right to Know: 8 books for your shelf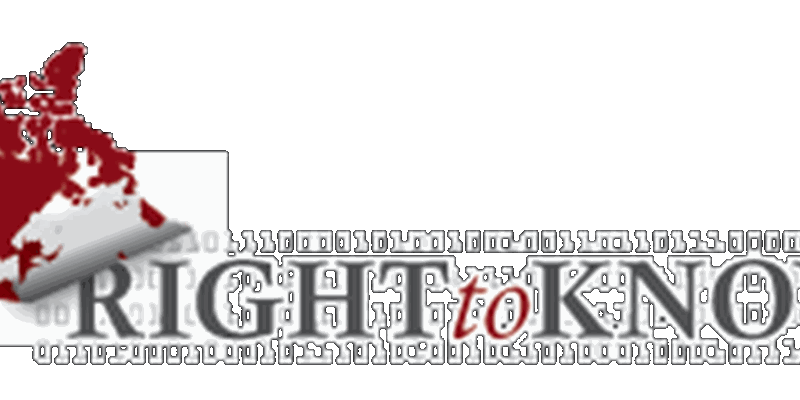 Every year I look forward to Right to Know week, because it gives us a chance to celebrate and acknowledge the value of access to information rights. As an avid book-lover and dedicated book club member, it seemed like a good opportunity to share some of my top picks for books that could find a home in the 'access to information' section of your bookshelf.
1. Your Right to Know by Jim Bronskill and David Mckie (2015)
From the back: Journalists Jim Bronskill (Canadian Press) and David McKie (CBC) explain how to gain access to information, particularly records that are held by governments and institutions.
Why I like it: With background on Canadian FOI laws, tips that will help you with your access request, and examples to learn from, this book is a great guide for any Canadian who is interested in the freedom of information process.
Where can I get it: Available in British Columbia libraries and in bookstores.
2. Access to Information and Social Justice by Jamie Brownlee and Kevin Walby (2015)
From the back: The book combines the political and the practical aspects of Access to Information (ATI) research into a single volume in order to reinvigorate critical social science, investigative journalism, and social activism in Canada.
Why I'm excited: It just sounds so interesting! The book also promises to give readers a look at how they can use ATI requests to become more informed. This is definitely a book I am putting on my wish list.
Where can I get it: Available in bookstores December 2015.
3. Brokering Access: Power, Politics and Freedom of Information Process in Canada by Mike Larson and Kevin Walby (2013)
From the back: This book explores the policies and practices surrounding access to information at the federal, provincial, and municipal levels.
Why it's relevant: This is another great option for anyone looking for information on how access to information works at all levels of government in Canada. As an extra bonus, the book has an intro by Ann Cavoukian, former Information and Privacy Commissioner for Ontario!
Where can I get it: Available in British Columbia libraries and in bookstores.
4.  Access in the Academy by Mike Larson (2013)
Access in the Academy is a user's guide to the BC FOI and Canadian ATI systems, geared towards academics and other researchers. It is a stand-alone text that provides a detailed introduction to ATI/FOI research, including preliminary research, request preparation and filing, brokering access, and troubleshooting.
Why it's useful: This guide is specific to BC and Canadian legislation, and is a great resource for anyone conducting research.
Where can I get it: PDF version available by donation on the BC Freedom of Information and Privacy Association website.
5. The Official FBI Reports on Unidentified Flying Objects (ufos) Released Under the Freedom of Information Act (2009)
From the back: A collection of FBI records about UFO's, released over years through various FOI requests.
Why I am a fan: Because who doesn't love a good conspiracy theory? This book is on my list of "fun files."
Where can I get it: Available in bookstores.
6.  Family Jewels: Declassified Documents Released by the CIA Under the Freedom of Information Act, June 2007 by CIA
From the Back: Widely known as the "Family Jewels," this document consists of almost 700 pages of responses from CIA employees to a 1973 directive from Director of Central Intelligence James Schlesinger asking them to report activities they thought might be inconsistent with the Agency's charter. The reports describe numerous activities conducted by the CIA during the 1950s to 1970s that violated its charter.
Why it's on the list: Another example of documents being released publicly under ATI laws.
Where can I get it: Available in bookstores.
7.  The Rise of the Right to Know: Politics and the Culture of Transparency, 1945–1975 by Michael Schudson (2015)
From the Back: The American founders did not endorse a citizen's right to know. More openness in government, more frankness in a doctor's communication with patients, more disclosure in a food manufacturer's package labeling, and more public notice of actions that might damage the environment emerged in our own time.
Why it's helpful: This book gives a bit of history on the right to know movement. Though it focuses on events in the United States, the message is still the same: citizens have a right to know about the decisions that shape our lives.
Where can I get it: Available in bookstores.
8. Controlling Knowledge: Freedom of Information and Privacy Protection in a Networked World by Lorna Stefanick (2014)
From the Back: Digital communications technology has immeasurably enhanced our capacity to store, retrieve, and exchange information. But who controls our access to information, and who decides what others have a right to know about us?
Why it's a good read: I love that this book discusses access to information in the digital age, in accessible language. The book discusses issues that my Office faces on a daily basis, and is a great reminder of how technology influences access to information.
Where can I get it: Available in British Columbia libraries and in bookstores