Upcoming conference to probe future of privacy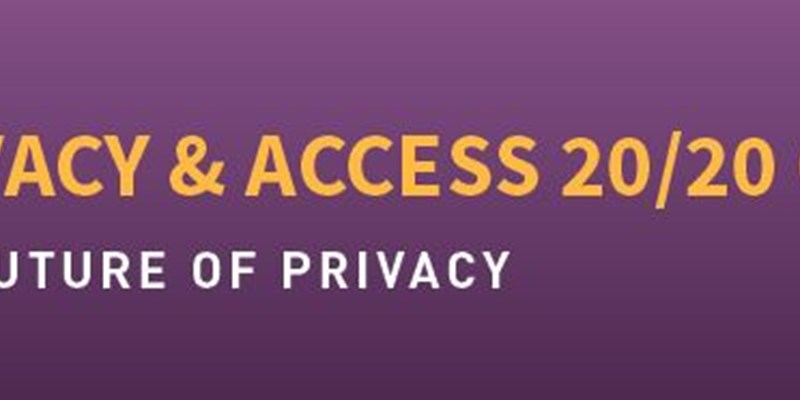 In 1965, futurist Alvin Toffler coined the term "future shock," which he defined as the "the dizzying disorientation brought on by the premature arrival of the future." Fifty years later, future shock is a reality for a great many of us, thanks to our fast-paced digital society.
Today massive privacy breaches make headlines on an almost daily basis, as the capacity for business and government to collect, combine and analyze personal information accelerates. Citizens are increasingly aware of the potential for their data to be misused or misplaced, and their knowledge is creating a palpable tension between technology and privacy management. But as challenging as data protection may be, I believe that privacy is a fundamental right—a right that can and must be secured. In our digital age, it's essential to take a proactive, comprehensive approach to personal information protection.
Citizens and consumers need to trust that their personal data is protected, and governments and organizations need to build privacy protection into their products and protocols, to earn the loyalty and confidence of those they serve. We take a modern approach to regulation—moving from a complaints office to one that advises and reviews schemes and systems before agencies press "go." We publish guidelines and, when it's in the public interest, initiate systemic investigations and audits.
Another way the Office of the Information and Privacy Commissioner reaches out to those we serve is through educational opportunities. On November 12 and 13, 2015, my office is hosting "Privacy and Access 20/20: The Future of Privacy" with our partner, Reboot Communications. The conference will bring stakeholders from the public, private and non-profit sectors together at the Coast Coal Harbour Hotel for some thought-provoking, intellectual content from experts in industry, government, academic institutions and civil society. Some of the topics we will explore include youth privacy and cyberbullying, big data, wearable technologies, the connected car, privacy in the age of robotics and surveillance and national security.
Technology will continue to expand in ways we cannot yet imagine. But if we work together, we will find effective ways to protect privacy and enhance access to information, allowing us to embrace technology while reducing the impact of "future shock."  
For more information about the conference, or to register, visit https://www.rebootcommunications.com/event/privacyaccess2015/