Addressing growing caseloads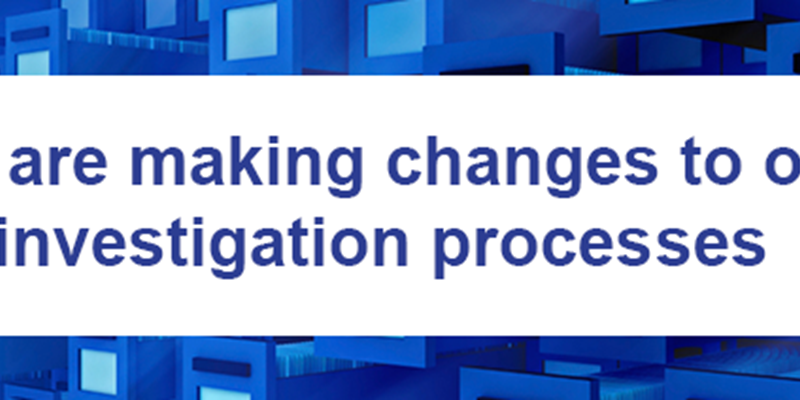 The Information and Privacy Commissioner receives hundreds of complaints and appeals from British Columbians each year. In an average year we receive:
340 complaints about access to information

200 privacy complaints

690 access to information appeals (requests for review)

4,500 requests for information
These numbers have increased significantly in recent years. And we aren't alone: privacy and access to information commissioners in Canada and beyond are experiencing big increases in case volumes that are challenging them to deliver timely service to the public.
Our skilled team of investigators resolved more than 1,100 complaints and reviews last year. But despite their best efforts we have a growing number of complaints and requests for review in our backlog, which means delays of up to six months or more.
These delays are not acceptable to us, which is why we've completed an in-depth review of our processes. We have found efficiencies in our investigation procedures that we hope will make active investigations move along more quickly.
In the past we accepted all complaints and requests for review we received, with very few exceptions. In future, we will be evaluating each request for assistance according to set criteria before deciding whether to open a complaint or review file. We will be monitoring all active investigations as they unfold to make sure that our involvement meaningfully furthers the purposes of the legislation. And we will limit the number of active investigations that a single person can have open at any one time.
We will begin applying these new policies on Wednesday, October 28. We are committed to being open about these changes going forward. We will publish our written policies and criteria on our website. When we decline to investigate or discontinue an investigation, we will explain why. And there will be an opportunity for appeal.
These are big changes, but in implementing them, we will reduce wait times and improve service for everyone.
For more information, check out this infographic or visit our website at www.oipc.bc.ca/CIP